VMS
Verification Management System
Why settle? Manage all of your compliance documents in one place.
01

Upload

Easily post any document.

02

Verify

You select the scope of 3rd party verification.

03

Share

Individuals demonstrate compliance from their phone or badge via a simple QR code.

04

Report

Flexible organization and department-level reporting saves time and money.
Manage compliance for anything.
Automated document upload, verification, transparent sharing, and reporting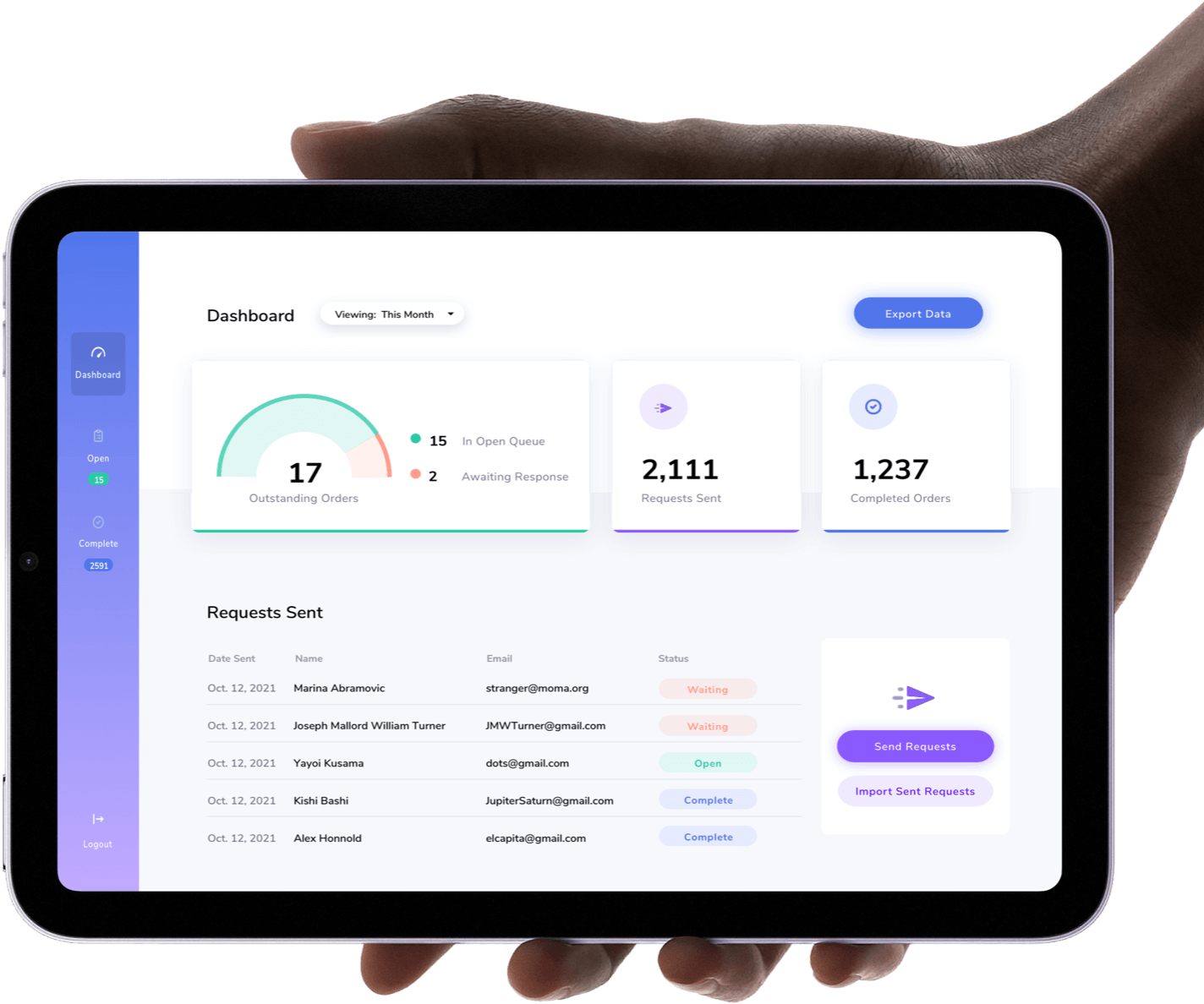 No App Required
Individuals upload any document in under 2 minutes from any brower. No app download is required.

Portable, Shareable Verified Data
After verification, users are issued a QR code where their verfied data can be viewed and confirmed by anyone.

Flexible Reporting
Crisp, concise management dashboard provides an at-glance snapshot of an organization's compliance status.
The industry's most reliable solution.
VMS makes staying compliant easier and faster for organizations and their employees.

Superior Speed
Over 200 transactions per second and a guaranteed less than 6 second on-chain write time. VMS is the fastest running blockchain timestamping API in the industry.
Legally Admissable
The cryptographic signatures and responses that our API provides are legally admissable and verifiable.
Reduced Costs
VMS is less expensive than hiring or re-assigning staff. Automated alerts, reminders, and reporting saves time and money.
Simple
VMS couldn't be simpler to use. Upload, verify, share, and report.